For a long time, many of you have requested the split tunneling function to be able to select which applications on your phone work through the VPN and which do not. After a lot of work today we released version 3.8.3.6.1 which includes this new feature.
To configure the applications that will NOT go through the VPN and that will be excluded from VPN.lat click on the gear icon: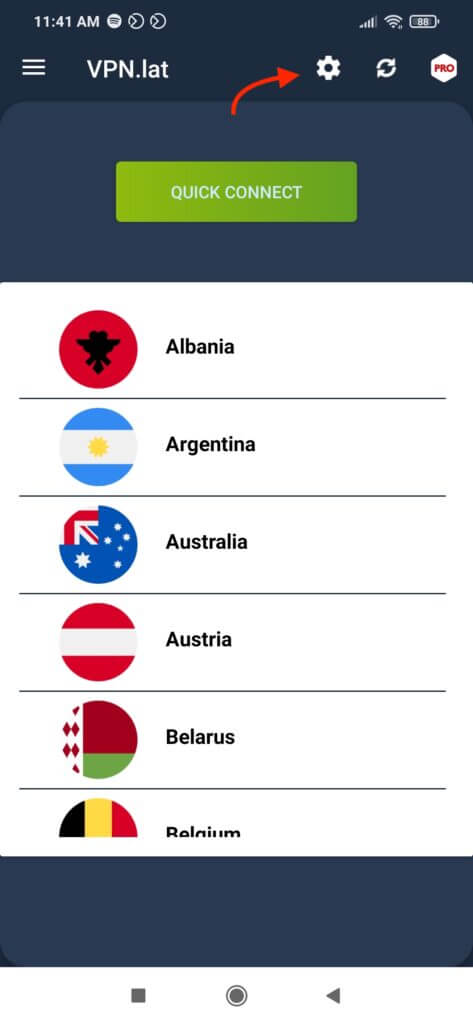 After selecting the gear you will get a list of the applications you have installed. You must select those that you want to exclude from the VPN. Once the selections click on OK and that's it.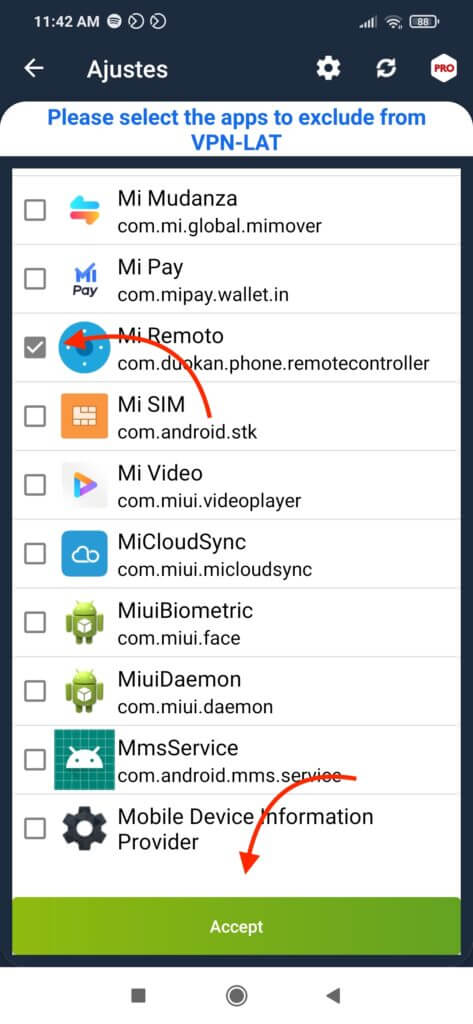 If this option still does not appear, go to the Play Store and check that you have the latest version of VPN.lat installed.
We hope you like this feature. We continue working to improve the functions of VPN.lat