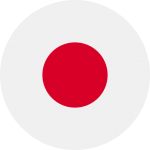 Unlimited Free VPN in Japan
At VPN.lat, our mission is to provide users with secure and unrestricted online experiences. Moreover, our free and unlimited VPN servers in Japan, including our VPN service tailored for Japan, offer numerous benefits:
Privacy and Security: We utilize AES-128-GCM encryption to ensure the protection and security of your data while you browse online. This encryption guarantees that your online activities remain private and confidential.
Access to Global Content: Through our VPN servers, you can unlock geographically restricted content, granting access to websites and services that may be blocked based on your current location. Experience greater freedom while navigating the web.
Speed and Performance: We have meticulously optimized our servers, including those designed for Japan, to deliver a fast and reliable connection. This means you can stream multimedia content, play online games, or simply navigate the web smoothly and with complete peace of mind.
Our Servers in Japan
At VPN.lat, we take pride in offering VPN servers in Japan, specifically tailored for Japanese users, for both Android and iOS users. Additionally, we strategically position these servers to provide the best possible browsing experience in this region.
If you are currently located in Japan, our local servers, designed for Japan, enable you to enjoy a fast and secure connection from anywhere within the country.
Getting Started
Gaining access to our free and unlimited VPN servers in Japan, tailored for Japanese users, is simple and swift. To begin, simply download our Android or iOS application and commence secure and unrestricted browsing.
Don't let concerns about online security hold you back. With VPN.lat, you can relish a safer and more liberated online experience in Japan and beyond. Download our VPN application now and experience the freedom of secure browsing on your Android or iOS device. We are here to protect your online privacy and provide you with the best online experience possible.